Nosotros
KENTIA CONCEPT
Our cuisine is national and international, recognizable for its local products. With Pan-African textures and flavors, with simple techniques, the product is the protagonist. To always guarantee the best product with the highest quality and freshness and to always be innovative, we launch 4 menu proposals per year depending on the season. 365 days we surprise our national and international clients with excellent service in a modern environment. With a wide selection of wines and spirits we are very proud of our great selection of wines from the African continent.

Kentia cocktail-bar, with decoration inspired by African motifs, offers our clients signature cocktails in unique sculpture glasses, or a wide selection of coffees from Ethiopia to Brazil. Live music several days a week.
Con un especial cuidado al detalle, la cena estaba buenísima, regada con un riquísimo espumoso de malvasia de la isla. Perfecta.
I have dined in a lot of top places but this one blew my taste buds away! Congratulations to the chefs and the team I cannot fault any of the dishes I ordered! Brilliant flavours well done. Muchísimas gracias.
Recommendations
FOR FOODIES
Our Chef has created a tasting menu with flavors that travel from Africa to the Canary Islands. Local products such as flower cheese from Guía, Red prawns from La Santa, mojo sauce, or prickly pear blend smoothly and elegantly with flavors from the neighboring continent to make you travel with the senses. Do not forget to try one of our wildest cocktails such as "Kentia Fish" from the deep waters of the Atlantic or "Kong-Tiki" from the deep jungle.
Some secrets
FROM OUR TASTING MENU
PAN-AFRICANISM
Corn/ Sabayaad /Lentils
TRIBUTE TO OUR SHELLFISHERS
False black limpet potato with green mojo
UGA
Flower cheese / Smoked salmon / Prickly pear
RIVERS OF SAHARAN INK
Saharan squid in textures
EQUATORIAL GUINEA
Wrapped fish with chocolate and 5 tubers
TRIBAL MASK
Chocolate/Carob/colors of flavors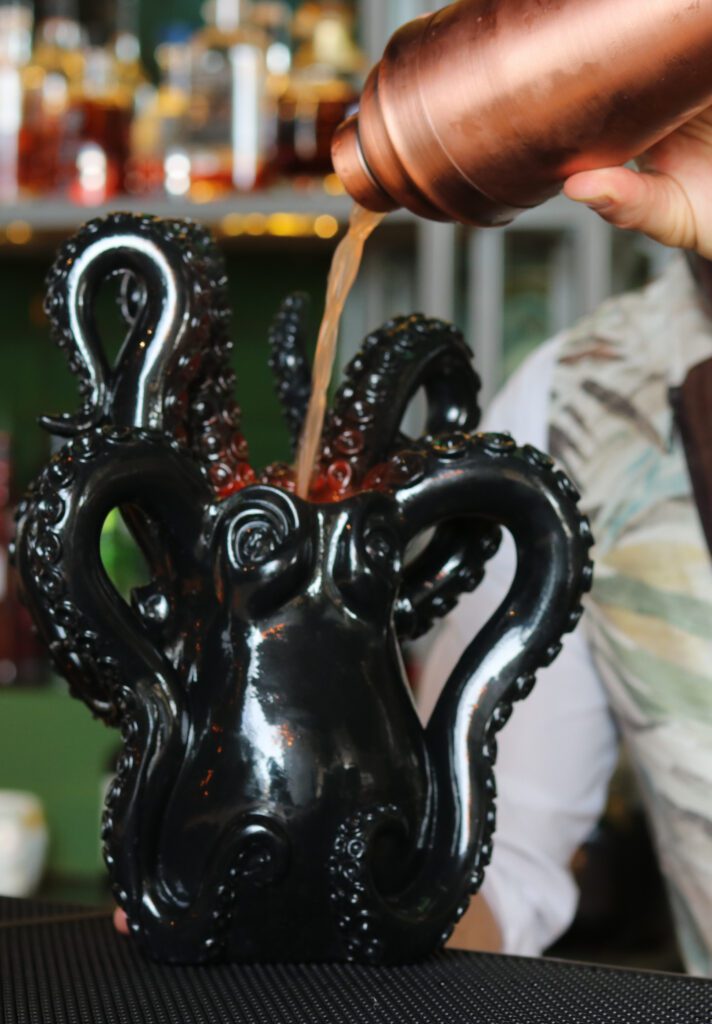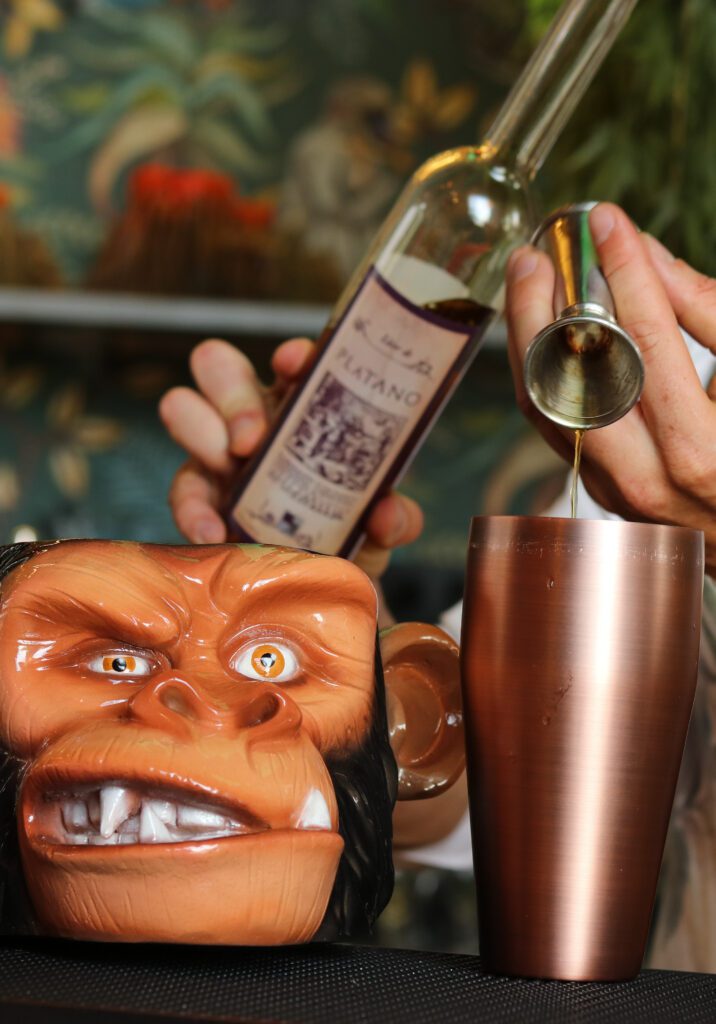 Our wildest
COCKTAIL BAR
Our cocktail masters are artists who exude creativity. That's why at Kentia Gourmet Club the classic cocktail bar has a twist that you won't find anywhere else. In addition, local ingredients with international winks will bring out your wildest side. Discover, play and share your photos.